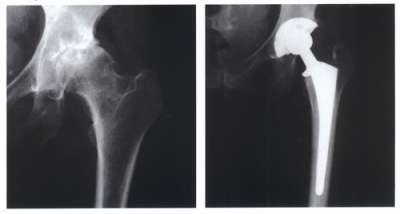 HIP REPLACEMENT
Hip replacement has proven to be one of the most successful operations in medicine. The procedure involves cutting off the arthritic femoral head (ball, of the ball and socket joint) and coring out the socket and replacing them with a metal and plastic joint.
Careful planning is required before surgery to closely fit the implant to the patient. The above picture shows a template being placed over an X-ray to measure the necessary size for the patient.

The implants are made of Titanium or Cobalt Chromium. The metal can be fixed to the bone with either bone cement or a special implant is used which allows the bone to grow into it. Patients should discuss these options with their doctor.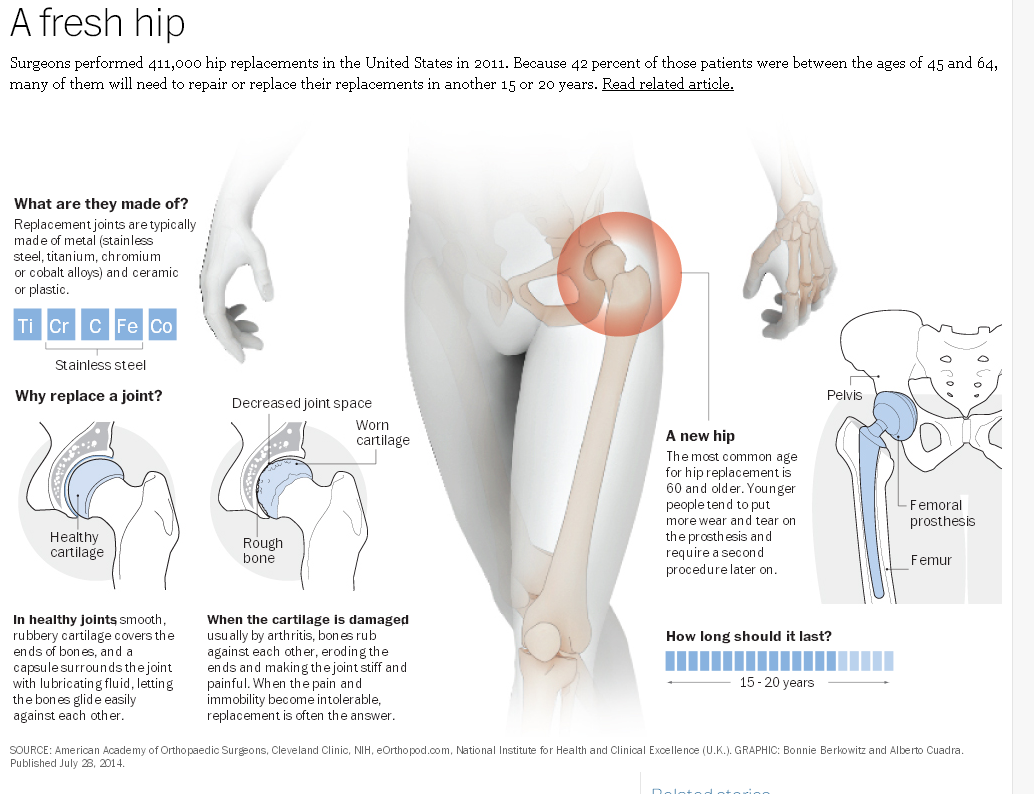 After Surgery
Patients are in the hospital for 2 days
Patients use a cane or a walker for 4 weeks
Once fully recovered, patients can resume most daily as well as many extracurricular activities
Patients with hip replacements need to follow certain precautions to prevent their hip from dislocating
Most patients can expect excellent pain relief with restoration of function
Hip replacements can last 15-20 years in most patients
Why have a knee replacement?
How long do they last?
Find the answers to these and many more questions on our Frequently Asked Questions page.