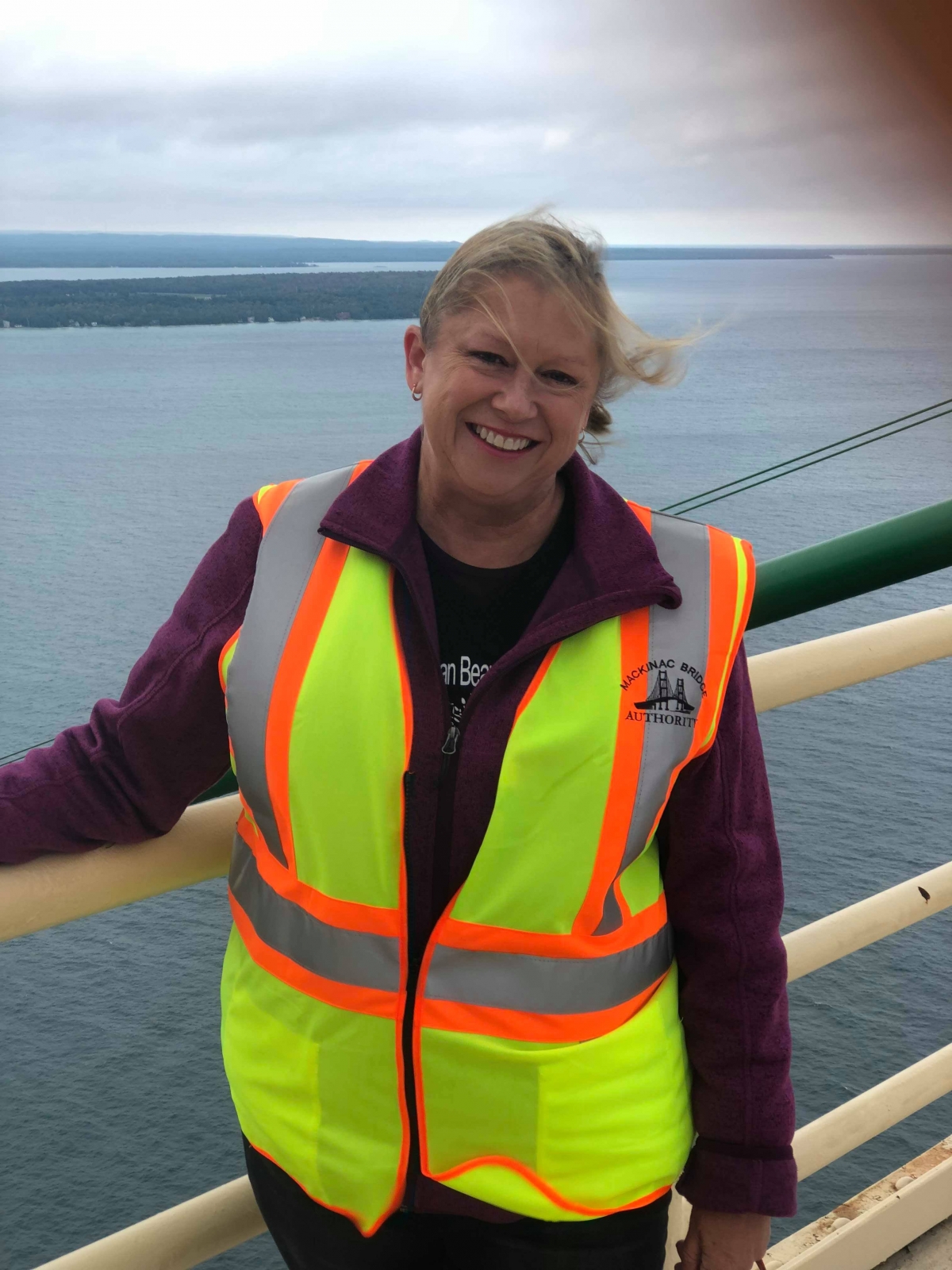 DEBRA'S JOURNEY
Debra had her knee replaced by Dr. Joseph Ward and was able to fulfill her goal of climbing the south tower of the Mackinac Bridge.
I just wanted to share my journey with you. I cannot thank you enough for helping me reach my goals and dreams! "I Can Do Anything!" Is my personal motto. I am turning 60 in 2 weeks and plan to go out and live and celebrate life! Thank you!
I had a knee replacement in December, infection and surgery in March and a revision in May. Monday September 23rd I had the privilege of Climbing the South Tower of the Mackinac Bridge. An opportunity I will cherish the rest of my life.
My new knee worked great and helped me fit through small enclosures and climb straight up metal rungs to the top observation deck. Amazing view!
Debra is one of thousands of OSOC patients that are enjoying the activities they love after joint replacement surgery.
Whether you are considering joint replacement surgery, or are just beginning to explore treatment options, our physicians are here to help you. Make your appointment with an OSOC physician today by calling (248) 335-2977 or request an appointment here.
Request Appointment