Learn more about Dr. Kassab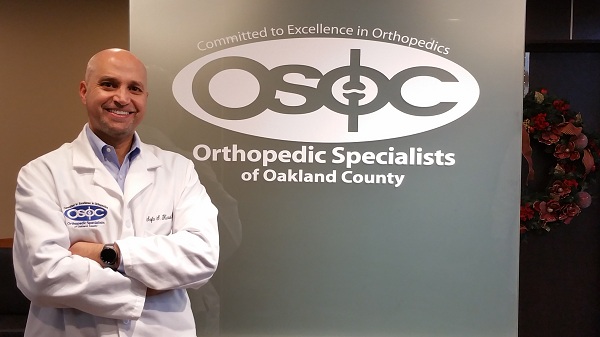 Why did you decide to go into Orthopedics?
I always knew I wanted to be a surgeon when going to medical school. It wasn't until my final year of medical school that I discovered orthopedics. Once I realized there was a specialty that allowed me to rebuild broken or worn out bones and joints in the body, I knew it was for me . I can't imagine doing anything else. I love what I do!
Why did you choose your sub-specialty?
IThere are many reasons why I chose this sub-specialty. Most of which have to do with being able to help patients cope with their joint pain. Its absolutely amazing what we can do with joint replacement these days. We can replace a patient's knee or hip in an hour and erase decades of pain and disability.
What are the most rewarding aspects of your job?
The patients. I enjoy getting to know my patients. I am blessed to be able to do what I do. I am rewarded everyday when I see my patients pain free and active again.
What do you like to do when you are not in the office?
My out of office time is mainly spent with my family. I have 3 wonderful children that keep me and my wife very busy. Other than that, I enjoy golf and dabbling in computers.