Learn more about Dr. Bahu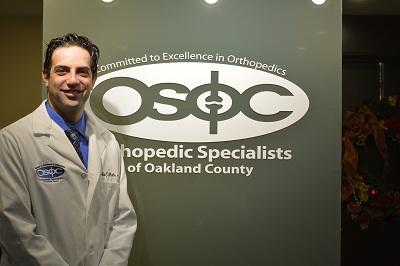 Why did you decide to go into Orthopedics?
I played football and have always been interested in sports. When I tore the ACL in my knee as a college football player, I experienced how the surgeon was able to restore my ability to compete at that level with reconstruction of my ligament. I chose orthopedics so that I could improve the quality of my patients' lives by reducing pain and improving function of their ailing bones and joints.
Why did you choose your sub-specialty?
I chose shoulder/elbow/sports so that I can reach a wide range of patients with a variety of pathology. My practice includes everyone from the injured adolescent sports enthusiast to the elderly with an inability to lift their arm. My goal is always to reduce pain and get my patients back to their desired level of function, regardless of what that level might be. This goal might be achieved with surgical or non­surgical methods, but all treatment options are considered..
What are the most rewarding aspects of your job?
Patient satisfaction is the most important part of what we do. I take it very personally when a patient is happy with the outcome of their surgery. The most rewarding part of my job is when my patients tell me that they've been able to get back to whatever activities they enjoy and that they've told their family and friends about their experience.
What do you like to do when you are not in the office?
I have a loving wife and four small children, so I try to spend as much time with them as possible. Outside of orthopedics and family, however, music is my passion. I enjoy singing and playing the guitar. Many of my family members grew up singing, playing instruments, and performing in front of audiences. We still love to make music together at family functions.