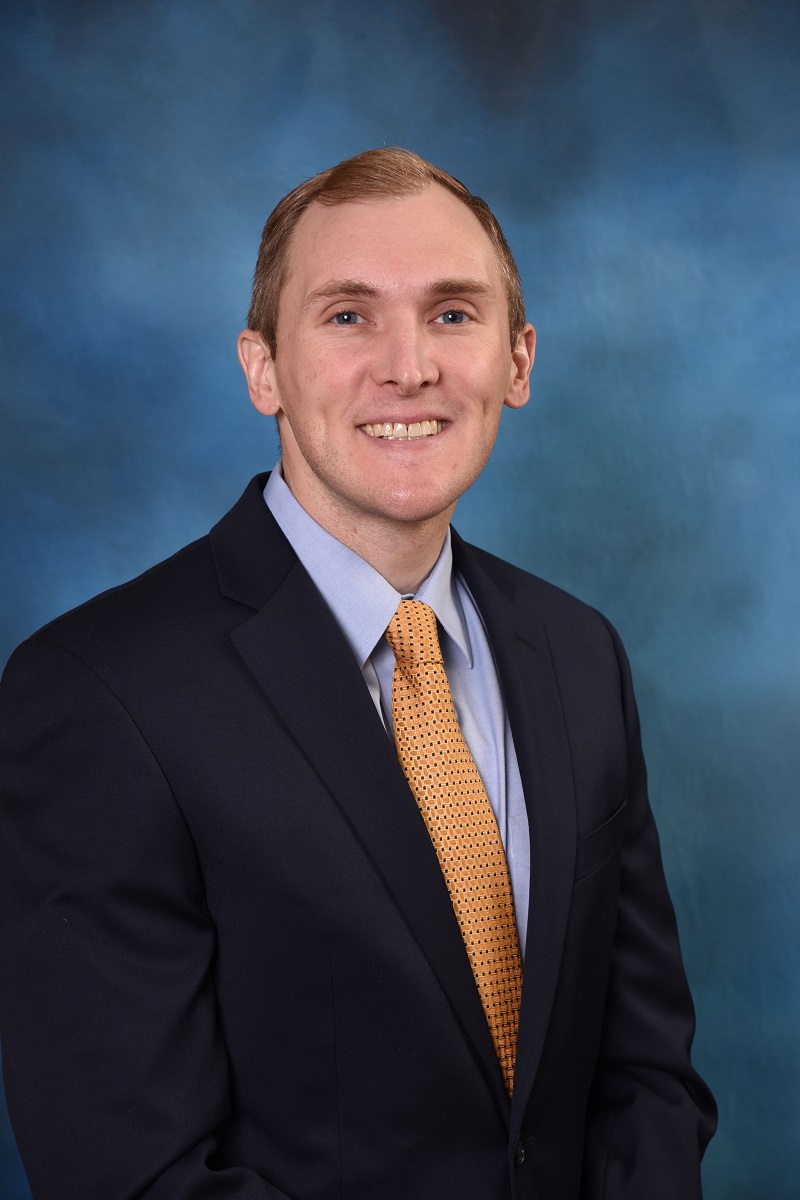 Joseph P. Ward, MD
Dr. Joe Ward grew up in the Detroit area. He attended U of D Jesuit High School, where he was the scholar-athlete of the year in his graduating class. He played varsity football at Columbia University, where he earned a bachelor's degree in biology with a concentration in history.
He graduated from the Loyola University Stritch School of Medicine with Honors in Bioethics and Professionalism. He spent his orthopedic surgery residency at the University of Michigan, where he served as administrative chief resident.
During residency, he was drawn to the field of joint replacement. He was encouraged by the largely successful outcomes of primary hip and knee replacement, and he was also motivated by the challenges of revision or "redo" hip and knee replacement. After residency, he completed the prestigious Otto E. Aufranc fellowship in Adult Reconstructive Surgery at New England Baptist Hospital in Boston to refine his skills in the field of hip and knee replacement. His fellowship training exposed him to minimally invasive surgical techniques, mulitmodal post-operative pain management, and rapid recovery protocols. Because of this, his patients do not need to follow traditional hip precautions after hip replacement surgery.
Dr. Ward now has returned home to care for patients in the community in which he was raised. He practices general orthopedics but specializes in primary and revision hip and knee replacement. He finds tremendous joy in helping patients with arthritis to regain their mobility. He strives to provide compassionate and personalized care to his patients.
Dr. Ward is married and has three children. His wife, Claire, is an allergy specialist in metro Detroit. Along with spending time with his family, his hobbies include weightlifting, running, and golf. He is excited to be a part of Orthopedic Specialists of Oakland County.
Undergraduate: Columbia University
Medical School: Loyola University Stritch School of Medicine
Residency: University of Michigan
Fellowship: New England Baptist Hospital
Board Certified: American Board of Orthopaedic Surgery
Member: American Academy of Orthopaedic Surgeons
Member: American Assiocation of Hip and Knee Surgeons
Member: Michigan Orthopaedic Society